Tips for a great looking lawn.  July is an especially important time to get your grass into great shape so you can enjoy it for the remainder of summer and into the fall.
Still not too late to spread seed in areas where the grass is thin.

Seeds must remain moist throughout germination, so watering 1-2 times a day is a must to get the seeds growing (more frequently on very hot days).

Fertilize

Give your grass the nutrients it needs! Use a well balanced lawn fertilizer.  I have used Scott's Turf Builder for over 40 years with great results.
An easy way to spread fertilizer or seed on your grass is to use a hand held spreader.

Kill weeds and moss

Moss chokes out a lawn, and broadleaf weeds going to seed are unsightly. Controlling them is relatively easy if done timely.
These products are what I use every year and they are quite effective.

Moss: Attach to your hose and away you go!
Weeds: Attach to hose and spray – I like to use Ortho Weed-Be-Gone

I spray twice: the first time controls the younger and easy to kill weeds. A follow-up application should kill even the most stubborn weeds.
Mow

Make sure your mower blade is sharpened for a clean cut.

Frayed edges on the grass blades leave a brown cast to the lawn.
If the tips of your grass blades look like this, then time to sharpen your mower blade.

Mow when your lawn needs it – do not let it get too long – you want to cut a maximum of 1/3 of the height of the grass stand or less. Cutting more than 1/3 can stress the grass and certainly the lawn will have a yellow cast right after mowing.
5. Water – best to water deeply and less frequently. I water my lawn Monday – Wednesday – Fridays.  Current guidelines are to apply approximately one inch of water per week.  If not certain how long to run your sprinklers, put out a tuna can each time you water and once complete, measure the water in the can.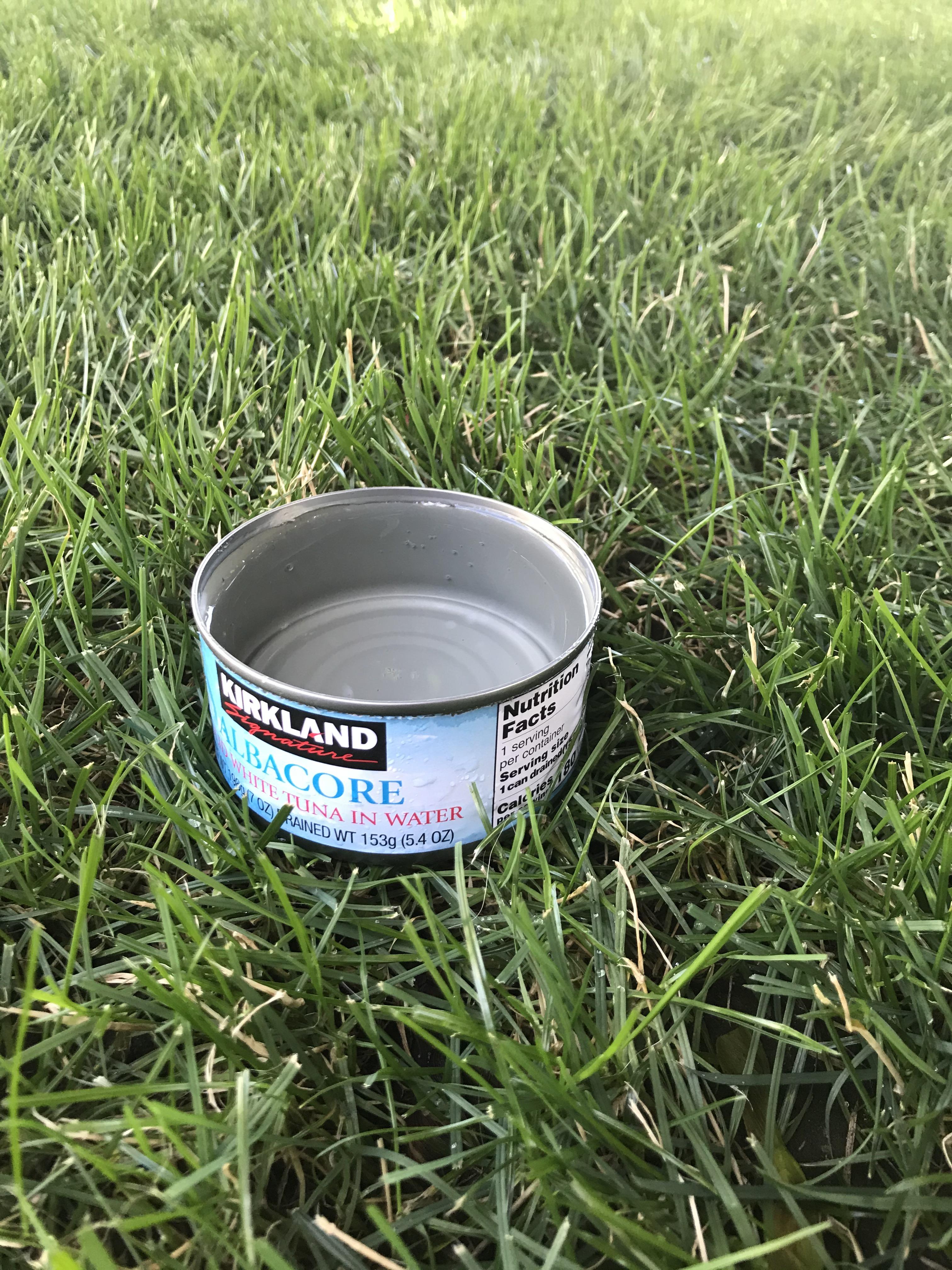 Leave tuna can out when watering and should be filled to top by end of week!
A green healthy lawn can make such a difference in the appearance of a home and the functionality of your home.  Call me anytime if you have any questions or even want me to stop by and take a look!